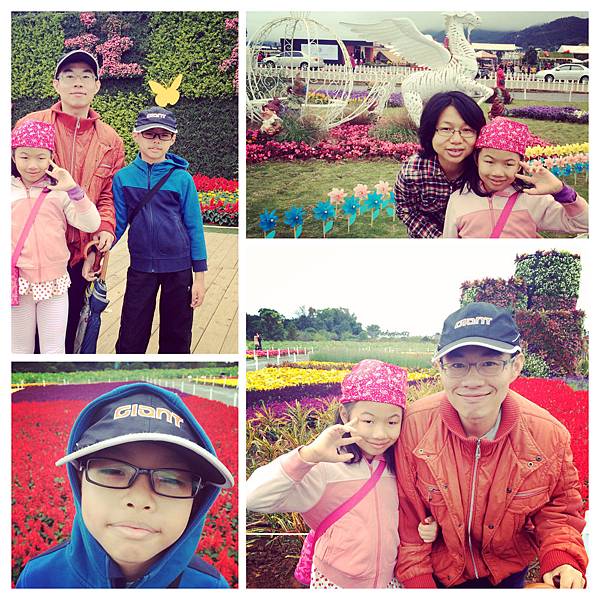 Held from 8th of November to 7th of December, 2014 Taichung International Flower Carpet Festival (check this link to get more information) since 2005 has become an annual event which turns Taichung a shining spotlight this time each year.

This year, Heart Touching Taichung is the theme of Sea of flowers in Xinshe (original name for Taichung International Flower Carpet Festival). Combining attraction spots with the diversified images from different areas of Taichung city, Flower Carpet Festival tries to convey great vitality from the flowers by presenting sustainable, creative, happy, joyful, healthy, and sustainable life styles in Taichung.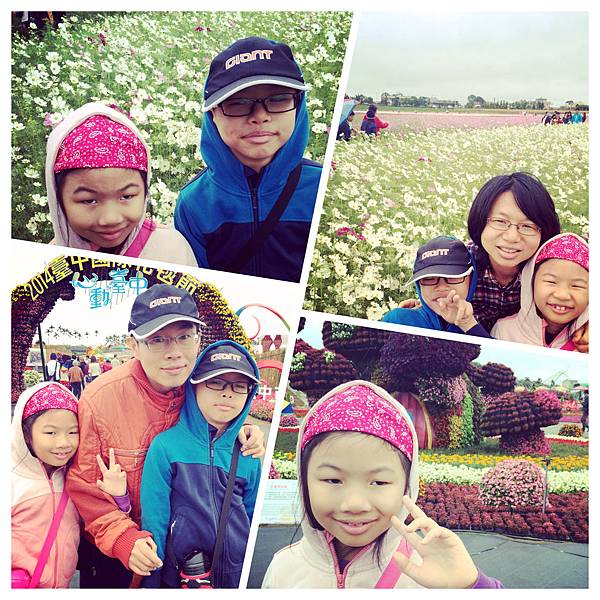 Peggy, very fond of the cute shape of Happy Mushroom House, one of the three main flower carpets (Taichung Metropolitan Opera and White Dolphin Biodome are the other two), was eager to ask me to take her a photo with the beautiful plant landscape. The idea of Happy Mushroom House originates from Xinshe's high reputation for its mass of mushroom production due to its high humidity and intense temperature change during day and night time.
In addition to Happy Mushroom House, we also had a short but great tour of the other two main flower carpets. It is worth mentioning that newly opened in the beginning of this month, Taichung Metropolitan, Design by Toyo Ito, was already listed in the "New Nine Major Landmark Architecture" by international media. Decorated by different colors and species of flowers, the new Taichung landmark looked spirited and dynamic.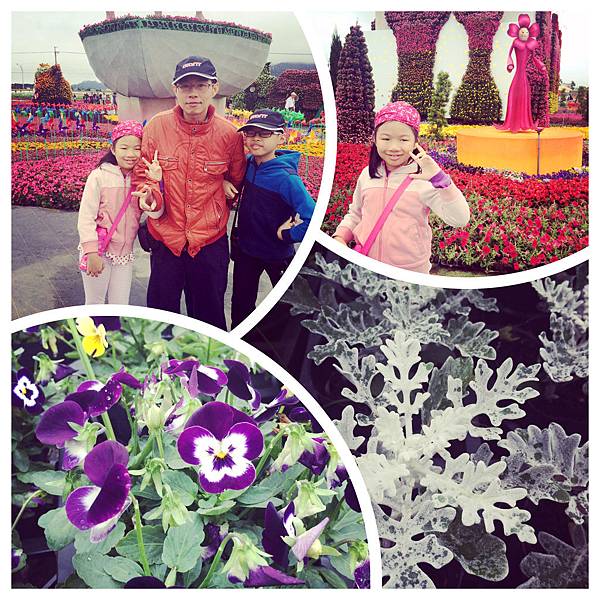 Not only amazed by the creativity from flower carpets, we also enjoyed seeing diversified species of flowers. Among those colorful flowers, as asked to share their preference, Eric voted for silver ragwort, instead of his first choice, begonia. Peggy showed her special preference for French marigold.
Actually, we all took a deep breath when Peggy could specifically name a plant, such as French marigold. On the way touring about flower carpets, Peggy had been seriously confused by several plants that seemed look similar to her. She spent a lot of time keeping getting confused among cockscomb flower redstring, and mealy sages.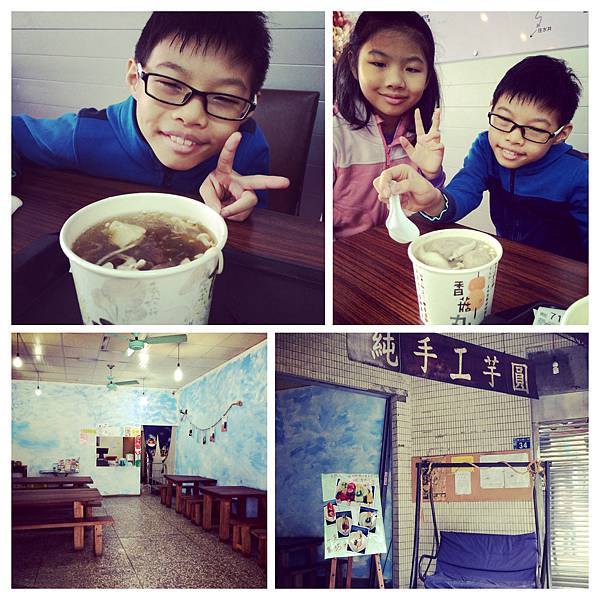 Even though it was windy, and it drizzled throughout the flowery tour, we still had a happy time. Filled with joy, we headed for the other attraction which appealed to kids or more specific, their stomachs, besides the flower carpets. Mushroom Garden ("百菇莊" in Chinese), our next destination, is the place where you are given a wonderful opportunity to have a hearty taste of all kinds of mushrooms like fried mushroom and their by-products such as mushroom sausages, mushroom thick soup, pork ball soup, and minced pork mushroom rice etc.
On the way home, we stopped by a local shop for two cups of cool herbal jelly. I, with Peggy, went there once. One of Peggy's clay teacher introduced us the local shop which sells the herbal jelly by using woods as fuel. Never try before, Thompson (Kids' Dad) and Eric decided to get its fresh taste after our strong recommendation at home.